Those who read our Daily and follow us on the media know that we talk a lot about risk gauges.
The big focus for me personally is the relationship between the and the long bonds (NASDAQ:).
The other 2 I watch are the relationships between junk and long bonds, the S&P 500, and .
All have flashed risk on for some time.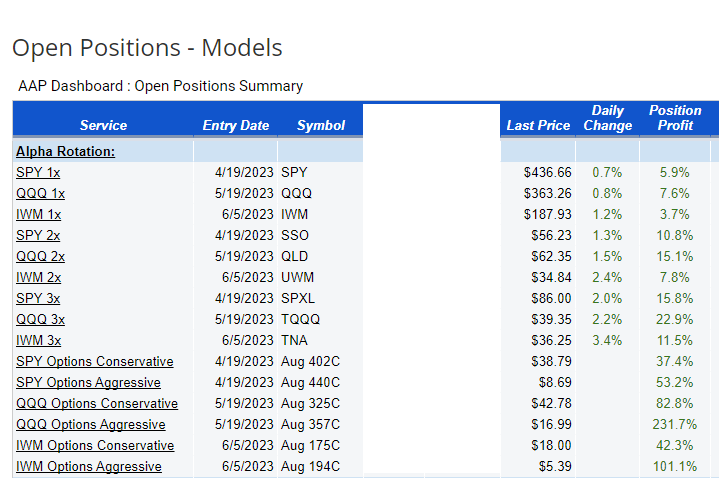 While the fundamental number-crunching analysts hate this rally, the technical traders and retail investors have had a party.
Hence, should the risk gauges change, it stands to reason the now trailing stops will be hit.
It also stands to reason that the long bonds will show us the way.
Wednesday after the FOMC we said,
"We love to watch the Long Bonds as they are a key factor in our risk gauges that help us see risk on/off."
We asked, "What might the Long Bonds be telling us?"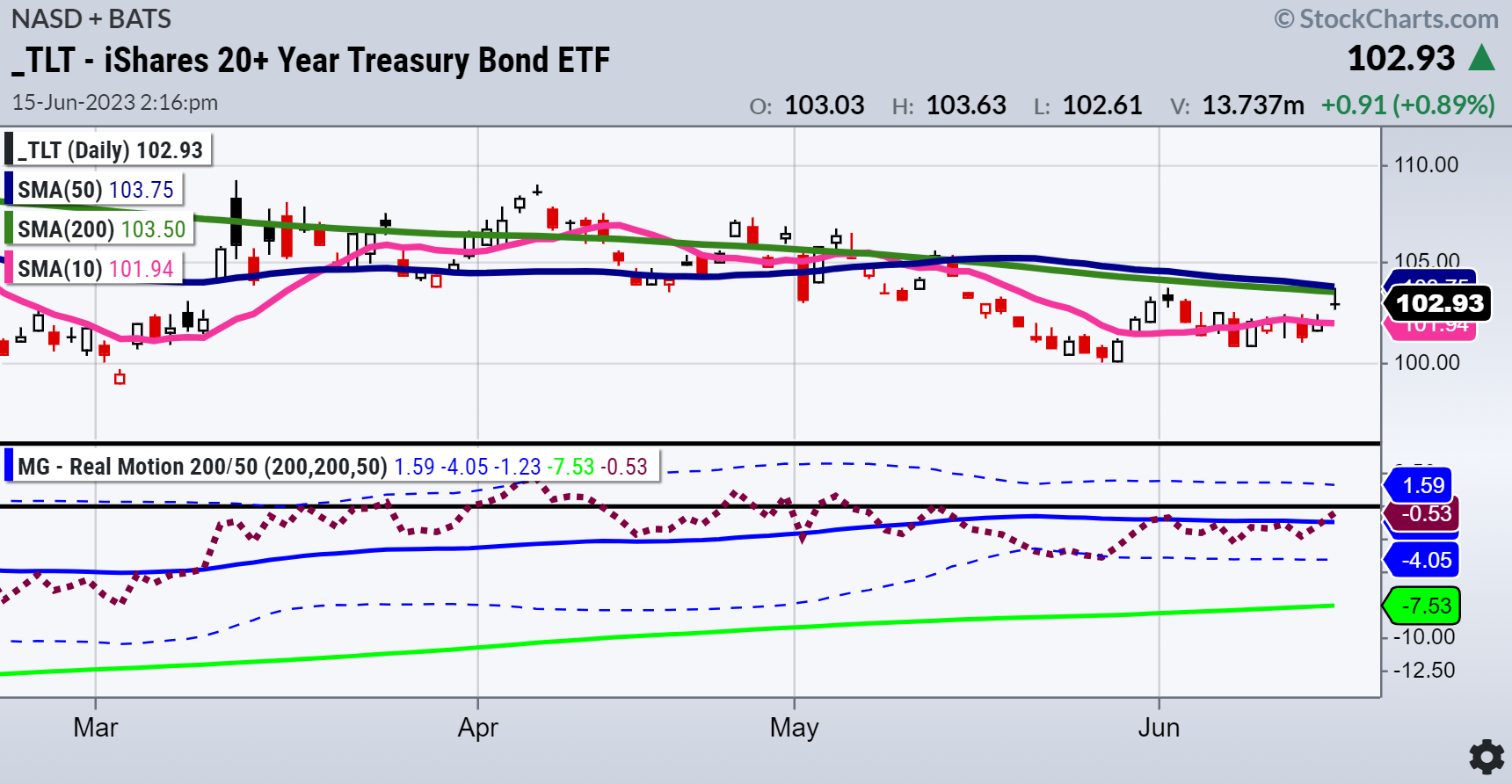 The chart is fascinating.
TLTs ran right up to 2 major moving averages, the 50-DMA (blue) and the 200-DMA (green).
The Real Motion Indicator is now a bullish divergence pattern as the red dots cleared the 50-DMA.
All the while, the indexes enjoyed the rally that continued Thursday-although small caps were dragged along more for the ride.
Keep your eyes on the long bonds.
Should TLTs clear and confirm over the moving averages, we might see a shift in the risk gauges.
However, to see a shift in risk, the S&P 500 would also have to either stop rallying and consolidate or begin to drop from current levels.
Of course, if the TLTs head lower and the S&P remains strong, risk on until further notice.
And we are documenting all of this so you can know what to look at and what to prepare for.
ETF Summary
S&P 500 (SPY) 440 clears-14 month high now-comments on risk in this Daily should help what to look for
Russell 2000 (IWM) 23-month MA 193 still a bit away
Dow (DIA) 34,000 in the Dow now pivotal
Nasdaq (QQQ) 370 target really close
Regional banks (KRE) 42 support, 44 pivotal
Semiconductors (SMH) 150 now major support.
Transportation (IYT) 237 area the 23-month moving average-one place that really makes us believe things are better than ok
Biotechnology (IBB) 121-135 range
Retail (XRT) Back over the 200-DMA and again, needs to confirm and end the week above it