US stocks are sliding as the global growth outlook continues to deteriorate following soft global PMI readings. The risk of a sharper economic downturn is greater for Europe than it is for the US, so that could keep the dollar supported over the short term.
This has been an ugly week for stocks and that is starting to unravel a lot of the mega-cap tech trades. The is getting pummeled as the AI trade is seeing significant profit taking.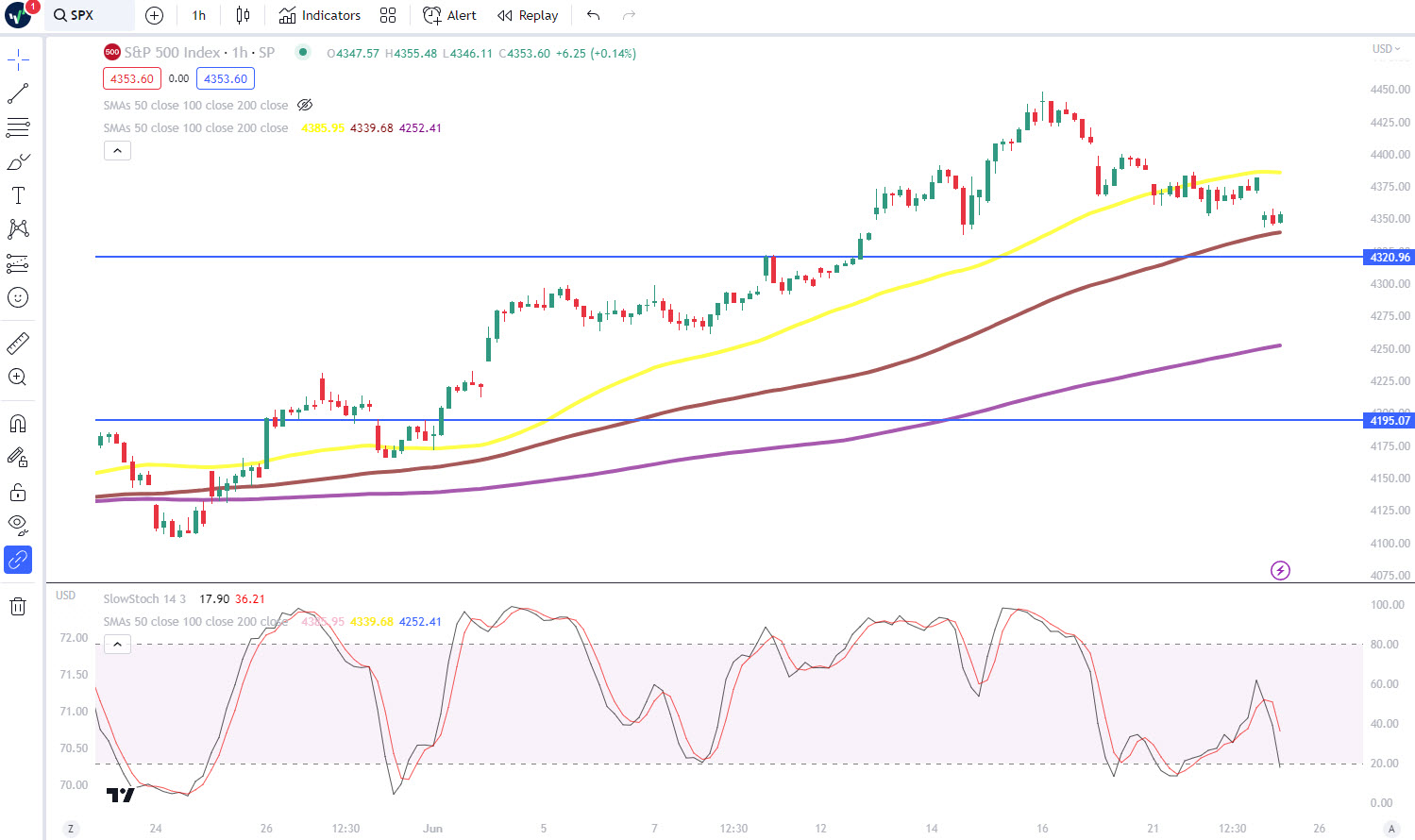 Europe Brief
European stocks got rattled after France posted a surprise contraction with their . Almost all the European PMI readings disappointed and that is bursting the euro trade.
Stubborn UK inflation is forcing the BOE to become a lot more aggressive with their rate hiking campaign, which will pile on significantly more pain on people with mortgages. UK Chancellor Hunt needed to do something for homeowners and this year-long break before repossessions is a step in the right direction. Over 2 million UK mortgage holders are going to see skyrocketing monthly mortgage bills and right now it seems it will steadily get worse.
Bostic
The Fed's Bostic delivered a dovish message today after favoring no more rate hikes for the rest of the year. Bostic is optimistic that the Fed will bring down without tanking the job market. Bostic is in the minority as other members will need to see a significant deterioration in the data.
Today, the declined not as much as expected and is still trading near pre-pandemic levels. The June preliminary Services PMI fell from 54.9 to 54.1, a tick higher that 54.0 consensus estimate. The economic resilience for the US will likely keep the majority of Fed officials with a hawkish stance.