There were signs of life in the initial public offering on Monday with a lineup of six deals on tap this week, four of which are expected to raise more than $100 million.
There were zero pricings last week, which was shortened by the Juneteenth Holiday Monday. But in another upbeat sign, five companies have filed to go public along with one special-purpose acquisition corporation, or SPAC.
On this week's slate is Korean BBQ chain Gen Restaurant Group, which delayed its deal from last week to this one. The company is likely hoping to emulate the success enjoyed by Cava Group Inc.
CAVA,
+6.08%,
the Mediterranean-style restaurant chain that went public in mid-June at $22 a share and was last trading at $42.95.
The Cava deal's more than 99% increase on its first day of trading was the biggest for a U.S. company since 2021, and the biggest for a restaurant IPO since Shake Shack in 2015, according to Renaissance Capital, a provider of IPO exchange-traded funds and institutional research.
It's clearly a green light for restaurant deals, Renaissance co-Founder and Chief Executive Bill Smith said in recent commentary.
There are several bullish signals for the IPO market at present, starting with the IPO ETF's
IPO,
-0.58%
roughly 26% year-to-date gain, which outpaces the 13% increase in the S&P 500
SPX,
-0.45%.
The Federal Reserve decision to keep interest rates unchanged at its last meeting has some investors talking about another bull market, which is likely to attract interest from retail investors and institutional money, starved as they are for IPOs.
Renaissance has counted 46 U.S. deals in the year so far, up 21% from the same period a year ago when the market was fully frozen. Companies have raised total proceeds of $7.6 billion, up 91% from a year ago.
As for activity, 89 deals have been filed, up 16% from a year ago.
The biggest deal expected this week is that of Mexico-listed Vesta Real Estate
VTMX,
,
which focuses on industrial properties. The company is planning to raise about $401 million at a valuation of about $2.6 billion with proceeds earmarked for the acquisition of land or properties and infrastructure investments.
See also: Sagimet Biosciences gives going public a second chance under new CEO
Vesta has applied to list on the New York Stock Exchange under the ticker "VTMX."
The second biggest deal is expected to come from Kodiak Gas Services
KGS,
,
which plans to raise up to $353 million at a valuation of $1.7 billion. The natural-gas-compression company has assets in the Permian Basin and Eagle Ford Shale and is planning to list on the NYSE under the ticker "KGS."
Savers Blue Village
SVV,
,
the biggest for-profit thrift store chain in North America, is aiming to raise $300 million at a $2.8 billion valuation, according to Renaissance. The company has 317 stores that operate under different names. It's aiming to list on the NYSE under the ticker "SVV."
Fidelis Insurance Holdings
FIHL,
,
a Bermuda-based reinsurance company, is aiming to raise $298 million at a $2.1 billion valuation. The company has applied to list on the NYSE under the ticker "FIHL."
Gen Restaurant
GENK
is expected to be a much smaller deal than Cava, with plans to raise $33 million at a $352 million valuation. The company has 34 locations, the majority in California, although unlike Cava, it is profitable.
For more, see: Cava Group CFO is confident restaurant chain will be profitable — but she won't say when
For more, see: 5 things to know about the fast-casual Mediterranean restaurant chain Cava
The company has applied to list on Nasdaq, under the ticker "GENK."
Rounding out the list is Alliance Entertainment Holding
AENT,
,
an over-the-counter listed wholesaler, and direct-to-consumer provider for the entertainment industry.
"We are the gateway between brands and retailers," the company says in its filing documents.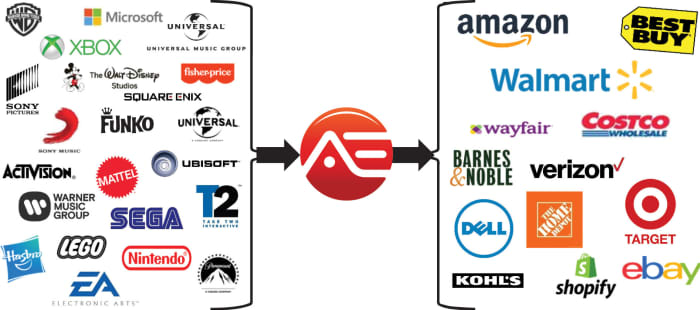 The company has applied to list on Nasdaq under the ticker "AENT."