George Soros has handed over control of Soros Fund Management and Open Society Foundations to son Alex Soros
Fund has continued to produce positive returns since 2020
All of that despite the fund's largest holdings being financial institutions
George Soros made headlines this week by resigning as the manager of both Open Society Foundations and Soros Fund Management, handing over the responsibility to his son Alex. In George Soros's own words, "he deserved it."
This was surprising because of Soros senior's previous stance against his children taking the helm.
Despite a weak year for equities in 2022, Soros's fund has managed to rack up impressive gains over the past three years.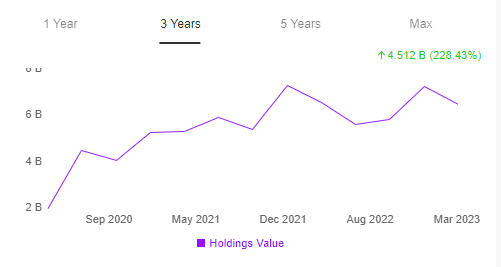 Soros Fund Management's Valuation Over the Past 3 Years
Source: InvestingPro

The portfolio's primary exposure is to financial institutions through the iShares iBoxx $ Investment Grade Corporate Bond ETF (NYSE:), among other holdings.
Source: InvestingPro

Let's take a look at the outlook for the main assets in the portfolio using InvestingPro.
iShares iBoxx $ Investment Grade Corporate Bond ETF
The iShares ETF, with a 14.6% share, is the largest holding in the investment portfolio, greatly impacting its valuation. Notably, it primarily focuses on the banking sector, which comprises 25% of its total holdings.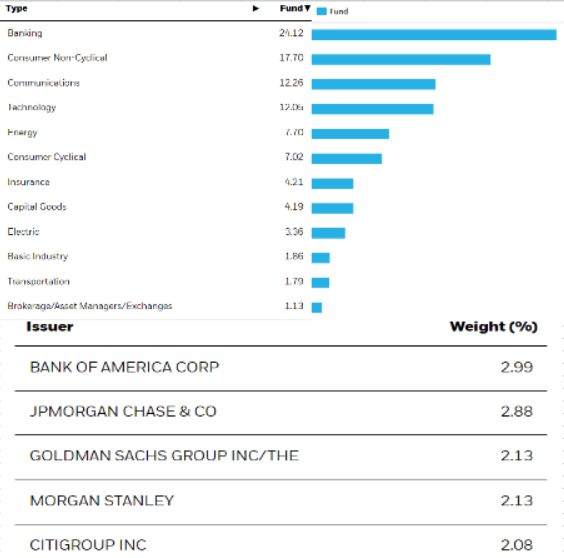 Struktura iShares iBoxx $ Investment Grade Corporate Bond
Source: www.ishares.com
Among the top five banks, three of them exhibit a positive fair value outlook: Bank of America Corporation (NYSE:) with a potential upside of 10.4%, Citigroup Inc. (NYSE:) with a potential upside of 24.4%, and the leading contender The Goldman Sachs Group (NYSE:) with an impressive upside potential of over 50%.
Unless there is additional turmoil in the U.S. banking sector (which is a possibility), the ETF's biggest holdings are expected to continue their upward trend.
Alphabet
Alphabet (NASDAQ:), a well-known tech giant, is capitalizing on the current bull market in the U.S. stock market.
The 's decision to pause the rate hike cycle is expected to provide short-term support to major U.S. indexes, although there remains a risk of further increases in the latter half of the year.
At present, Alphabet's stock price is undergoing a period of consolidation after a notable surge in demand.
The next target level for buyers seems to be the supply zone located in the price area of $140, which may be preceded by a natural unwinding after such dynamic increases.
In a corrective scenario, the local uptrend line is the first target to watch.
First Horizon Bank
First Horizon Bank (NYSE:) stock saw significant declines in recent months, thanks to the issues in the U.S. banking sector following the collapse of Silicon Valley Bank.
However, the situation has stabilized, thanks to an intervention by the Fed, injecting substantial liquidity into the market and opening additional channels for support.
From a fundamental perspective, the bank appears to be in good shape, evident in its high financial health scores and InvestingPro fair value indicating an upside potential of over 30% for the stock.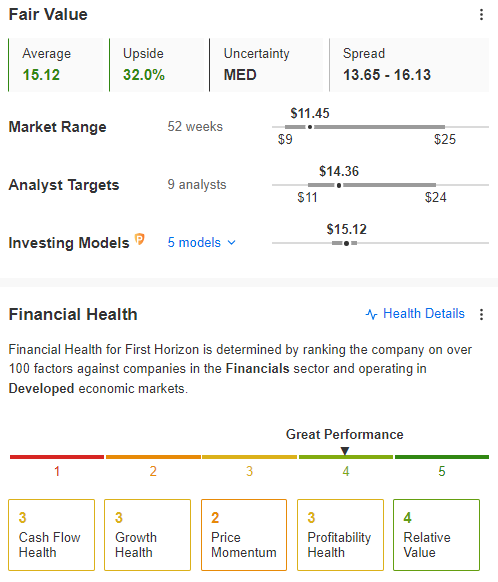 First Horizon Fair Value
Source: InvestingPro
Risks to the U.S. banking sector could remain high if the Federal Reserve raises interest rates and reduces its balance sheet later this year. This increases the chance of black swan events, causing huge market meltdowns.
Which is why you should conduct a thorough analysis before picking stocks for your portfolio.
You can subscribe and try out the InvestingPro premium tool, which provides comprehensive tools for conducting in-depth analyses.
The InvestingPro tools assist savvy investors in analyzing stocks. By combining Wall Street analyst insights with comprehensive valuation models, investors can make informed decisions while maximizing their returns.
You can conveniently access a single-page view of complete and comprehensive information about different companies all in one place, saving you time and effort.
Start your InvestingPro free 7-day trial now!!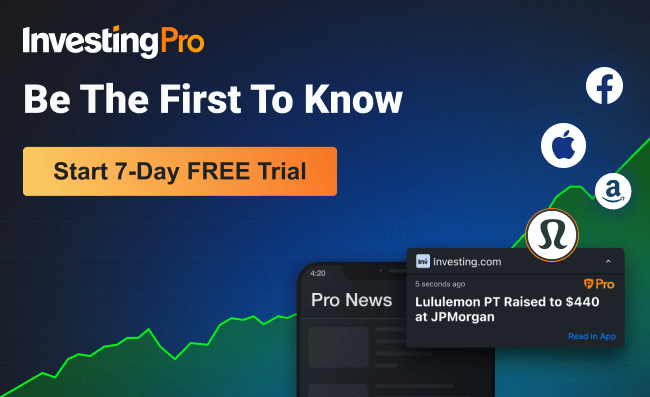 Find All the Info you Need on InvestingPro!
Disclaimer: This article is written for informational purposes only; it does not constitute a solicitation, offer, advice, counseling, or investment recommendation. As such, it is not intended to incentivize the purchase of assets in any way. As a reminder, any type of asset is evaluated from multiple points of view and is highly risky and therefore, any investment decision and the associated risk remain with the investor. The author does not own the stocks mentioned in the analysis.